Direct-Fired Air Handlers for HVAC Applications
Direct-fired air handlers for the HVAC market provide heated outside air into the space. Based on building needs, air handlers can adequately maintain a pressurized space allowing up to 80% return air for reduced energy cost. All heaters are built to ETL standards per ANSI Z83.18 or Z83.4.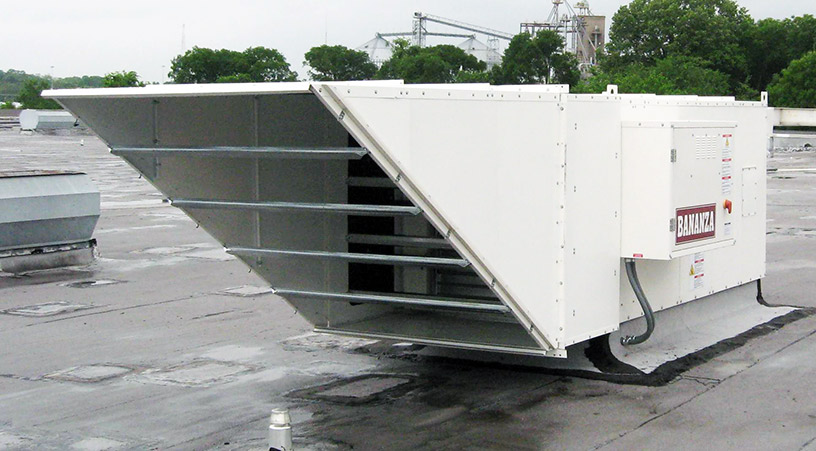 Four basic configuration styles are available. Heaters with a constant discharge air volume include Make-Up Air, Fixed Recirculation and Air Management. Variable Air Volume configuration sustains a variable discharge air volume ranging from 100% to 50%. Regardless of configuration selected, a minimum of 20% outside air is required. Before air is delivered into the space, it can be filtered via an inlet hood or filter section.
Additional Features:
Variable Frequency Drives for Variable Air Volume units vary the speed of the blower motor resulting in a variable discharge air volume

Upright heater installation with 30" Stand
Filter Section with 2" Permanent Filters
Inlet Hood with 2" Permanent Filters
Carbon Dioxide Detector
Carbon Monoxide Detector
Smoke Detector
Control Enclosure Heater
GFI Receptacle
Low-Limit Stat with Bypass Timer
Outside Air Stat
Manual Potentiometer